michoacan, pasquaro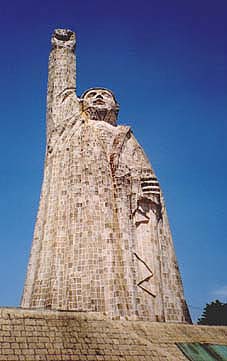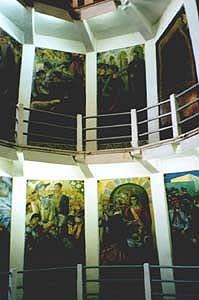 in the center of michoacan lies the 'lago de pasquaro' (lake). in this lake, you'll find the island of janitzio, with its statue of the heroe of independance, josé maria morelos. all over mexico, the name of morelos is given to streets, places, even federal states (morelos, of which cuernavaca is the capital). it is possible to climb up inside statue, which has a hight of about 40 meters. the inside is covered with murales about morelos' life.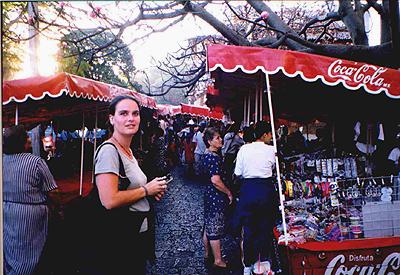 this is sandra from constance (near my home) on pasquaro's market place. the markets in this part of the wurld are wunderful! colorful, exotic smells, lot of interesting things. very much like the markets in westafrika, i think.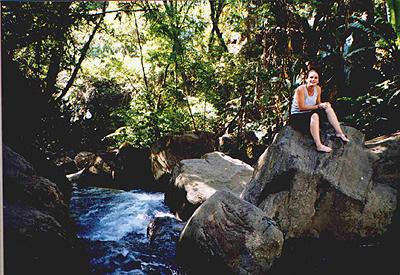 in the 'parque nacional eduardo ruiz' in uruapan, a town pretty much to the west of michoacan. althought, it was hot alraey at nine in the morning, under these tall trees and close to some clear and freh water it was quite comfortable.
© nikolai packard, cuernavaca, 30.7.99 mail an mich ;-)